Allied Health Careers Institute in Murfreesboro, TN
Allied Health Careers Institute is a special purpose institute. The objective of AHCI is to provide a framework of academic instruction to develop the capabilities of all students regardless of race, color, sex, religion, creed, credo or national origin, with experienced guidance in the development of practical skills and theoretical knowledge required for the individual student's career goals. It is the mission of AHCI to provide students with an educational environment which meets the needs of those students with varied learning skills and to provide support services which contribute to instructional effectiveness and student success. We recognize that the student has changing needs for academic and occupational instruction; appropriate training is necessary for career growth of the individual and the needs of the community for such individuals are great.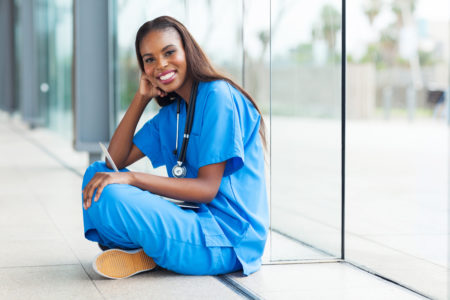 Our Founder
Dianne Anderson, CCMA
Dianne Anderson, the Founder and Owner of Allied Health Careers Institute ("AHCI"), is a Chattanooga, Tennessee native and lived there most of her life while attending school and raising her family. In 1999, as Dianne was looking to get back into the workforce, she began to understand the many opportunities within the medical field. After much research, she decided to attend Clinical Medical Assisting classes at a Chattanooga-based post-secondary school. After her certification, Dianne began her new career in 2000 as a Certified Clinical Medical Assistant for a very successful Chattanooga-based OB/GYN practice for several years.
After gaining this hands-on, practical experience in Clinical Medical Assisting, she was offered a job as Regional Manager for a company providing lab services to the nursing home and home bound patients' community. She accepted the position, and while working, pursued a degree from Chattanooga State Technical Community College. In 2005, Dianne was actually recruited back to the same post-secondary school in Chattanooga where she was originally certified from to teach Clinical Medical Assistant classes. Then, after teaching at that school for 2 years, she made an offer to the then current owners and actually bought the school. 
Dianne taught, grew, and ran that school for several years until selling her share to a partner in the business. For personal reasons, Dianne was relocating to Middle Tennessee and wanted to reproduce the success she had in Chattanooga.
After careful research, she saw the need for a similar school in the Murfreesboro area and opened AHCI, with the mission to provide affordable, quality education, with classes that can be completed within a short amount of time. Dianne knows how important it is to receive as well as to provide quality health care. She also knows how important it is in these challenging economic times to have a stable career and how important it can be to begin that career as soon as possible.
Dianne has been successfully involved in and committed to the medical field for over 10 years and is committed to make Allied Health Careers Institute the best possible educational institution in Middle Tennessee to receive quality education so that you and all her students can begin a successful medical career too.
*It has never been so easy or affordable to get started on your new healthcare career! Call us right now at (615) 396-8733 or request information.
Allied Health Careers Institute is accredited by the Commission of the Council on Occupational Education. Persons wishing to make comments should write to the Executive Director of the Commission, Council on Occupational Education, 7840 Roswell Road, Bldg. 300, Suite 325, Atlanta, GA 30350. Persons making comments must provide their names and mailing addresses.
Phone number for Council on Occupational Education: (707) 396-3898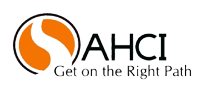 Tennessee Higher Education Commission
312  Rosa L. Parks Ave., 9th Floor
Nashville TN 37243
TN Higher Education Commission